GOVERNANCE
Mechatronic Systems Integration senior management team is comprised of seasoned professionals who have decades of experience and success in managing and growing organizations.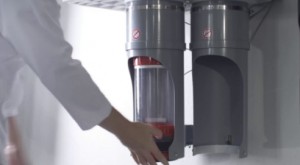 This knowledge and insight enables them to lead Mechatronic Systems Integration in the creation of products and services that meet their customers' toughest challenges
Years of pioneering experience in diverse engineering and OEM sales/manufacturing environments have given Mechatronic Systems Integration Management Team a comprehensive technology vision as well as an end-to-end understanding of the strategic business needs of its customers. Like all Mechatronic Systems Integration employees, Mechatronic Systems Integration leaders consider themselves an integral part of each customer's long-term success.
Mechatronic Systems Integration associates are active participants in the powerful management process they call the DMEC Customer Centric System (DCCS). This consistent and determined attitude begins with outstanding people and superior market and customer driven plans. The DCCS provides the tools and methodology to advance quality, improve customer service, and reduce cost.