TECHNOLOGY
Quality & Process Management
At Mechatronic Systems Integration, strict adherence to product quality and safety standards is an integral part of their success.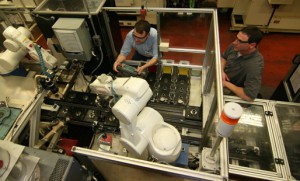 Their process management system and ongoing internal auditing ensures an excellent level of quality that their customers have come to expect from them. This strong commitment to quality is carried through to the shop-floor as well as dealings with their suppliers and contractors.
Transparent and efficient workflows, as well as motivated and dedicated employees guarantee that Mechatronic Systems Integration customers can rely on a high level of quality.
They have years of experience in developing and implementing sophisticated assembly solutions